QUEENS IN ALL DIVISIONS WILL RECEIVE A CUSTOM DESIGNED OFFICIAL ROUND CLEAR AND EMERALD STONE FORESTRY CROWN, SILVER ENGRAVED TRAY, TROPHY, CLEAR AND EMERALD STONE RHINESTONE SCEPTER, CLEAR AND EMERALD STONE CROWNING PIN, SATIN MONOGRAMMED BANNER, AND FLOWERS. MISS QUEEN WILL RECEIVE A CASH SCHOLARSHIP AND ALL OTHER QUEENS WILL RECEIVE SAVINGS BOND. RUNNERUPS WILL RECEIVE SILVER ENGRAVED TRAYS. PARTICIPATION TROPHIES WILL BE GIVEN TO ALL CONTESTANTS IN EVERY AGE DIVISION.

"QUEENS WILL SERVE AS HOST CITY QUEENS TO THE 68TH MISS GEORGIA FORESTRY STATE PAGEANT"

ALL QUEENS WILL RECEIVE THEIR ENTRY FEES PAID TO THE STATE FORESTRY PAGEANT AND A PORTION OF THEIR FEE PAID TO THE NATIONAL FORESTRY PAGEANT

THE WINNERS WILL RECEIVE HER ENTRY FEE PAID TO THE 68TH MISS GEORGIA FORESTRY PAGEANT AND A PORTION OF THEIR FEE PAID TO THE NATIONAL FORESTRY PAGEANT. THERE WILL BE A WINNER AND 4 RUNNERUPS NAMED IN EACH DIVISION. ALL CONTESTANTS RECEIVES A NICE SIZE TROPHY.

AGE DIVISIONS:

SATURDAY, FEBRUARY 24, 2007 AT 5:00 PM

TEENY MISS AGES 2 TO 3 YEARS

TINY MISS AGES 4 TO 6 YEARS

SATURDAY, FEBRUARY 25, 2006 AT 7:30 P.M.

LITTLE MISS AGES 7 TO 9 YEARS

JUNIOR MISS AGES 10 TO 12 YEARS

TEEN MISS AGES 13 TO 16 YEARS

MISS AGES 17 TO 23 YEARS

OPTIONAL CATEGORIES: PRETTIEST DRESS $15.00, PRETTIEST SMILE $15.00 , PRETTIEST FACE $15.00, BEST PERSONALITY $15.00, AND PHOTOGENIC $15.00 PER PICTURE. THERE WILL BE ONE WINNER IN EACH AGE DIVISION FOR PHOTOGENIC, PRETTIEST DRESS, BEST PERSONALITY, PRETTIEST FACE, AND PRETTIEST SMILE.

MISS HOSPITALITY: SALE THE MOST ADS FOR OUR PROGRAM BOOK, NO ENTRY FEE. WINNER RECEIVES THE SAME PRIZES AS ALL OTHER QUEENS AND WILL RIDE ON THE FLOAT AND PROMOTE FORESTRY RIGHT ALONG WITH OTHER QUEENS. ADS CAN BE SOLD TO TO YOUR FRIENDS OR BUSINESSES. CONTACT DIRECTOR FOR MORE INFORMATION. MUST SALE AT LEAST 10 ADS TO QUALIFY. ADS ALONG WITH AD MONEY MUST BE TURNED IN WITH THE APPLICATION, SO WE CAN PRINT THE ADS IN OUR PROGRAM BOOK.

PEOPLE'S CHOICE: NO ENTRY FEE. YOU CAN START COLLECTING VOTES NOW AND COLLECT UP UNTIL INTERMISSION AT THE PAGEANT. VOTES ARE $1.00 EACH. THE CONTESTANT WITH THE MOST VOTES WILL WIN. THERE WILL BE A WINNER IN EACH AGE DIVISION. MONEY MUST BE TURNED IN AT THE PAGEANT.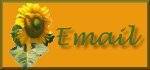 Copyright @ Tift County Forestry and Pine Seedling Scholarship Pageant 2002-2007